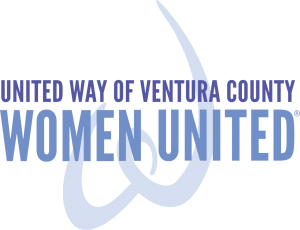 WOMEN UNITED CONGRATULATES 8 SINGLE-MOTHERS WITH A
2022 Education Award from Moorpark College, Oxnard College and Ventura College.
Each recipient received a $2,000 Education Award to assist them with their higher education.  
Women United is dedicated to supporting single mothers by empowering them through financial capability, higher education, and mentorship. 
Women United is committed to helping bridge single mothers to a successful future to create lasting change.
Women United 2021/22 UPDATE
Women United will be presenting two sessions at Oxnard College during the spring semester as part of their EASEL Program (Easy Access to Successful Employment for Life) for students in the EOPS/CARES/CalWORKS programs. Students are single moms who are improving their financial stability through education.
March 25, 2022 – Financial Literacy and Improving Credit
Presenter, Sierra Gutierrez
April 22, 2022 – Healthy Snacks and Healthy Eating
Presenter, Heather Hoffman
Mentoring – Women United members will have the opportunity to serve as career mentors for the recent recipients of the Women United Educational Awards. Mentors will be asked to meet quarterly with a student, participating in informational interviews and providing job shadowing experiences for the students. Current career interests of the students include: Dental Hygiene, Education, Sociology, Psychology, Computer Science and Health Care Administration.
If you are interested in becoming a mentor for one of our Education Award Recipients, please email Susan Englund at susan.englund@vcunitedway.org.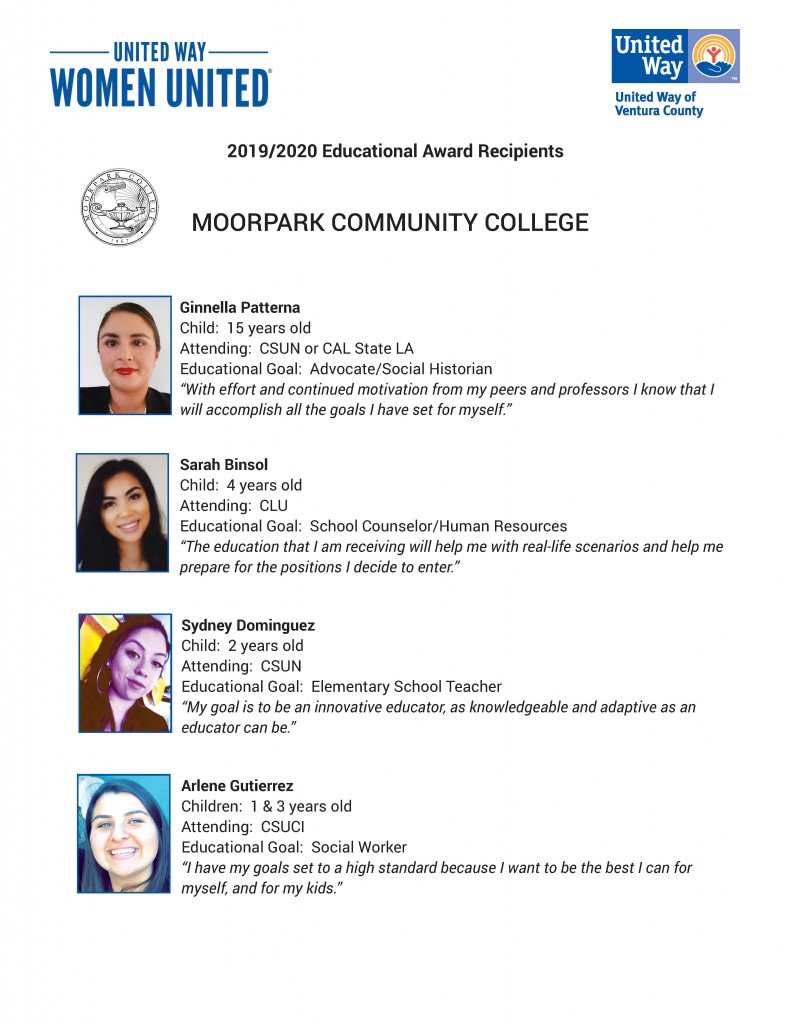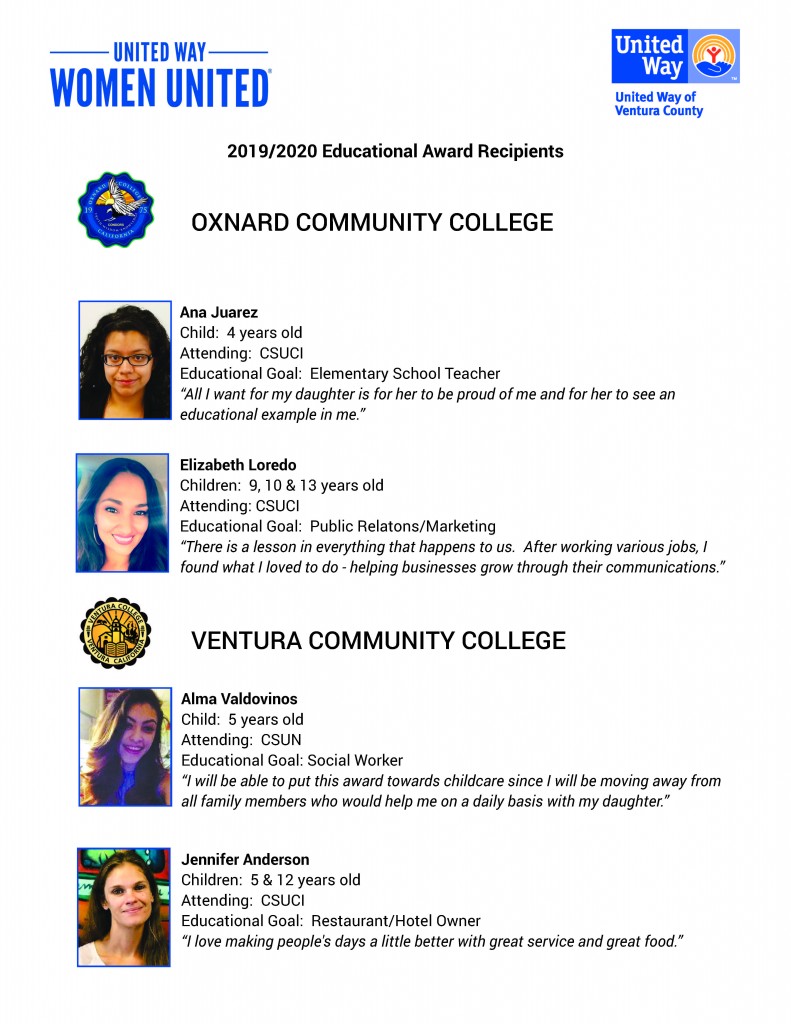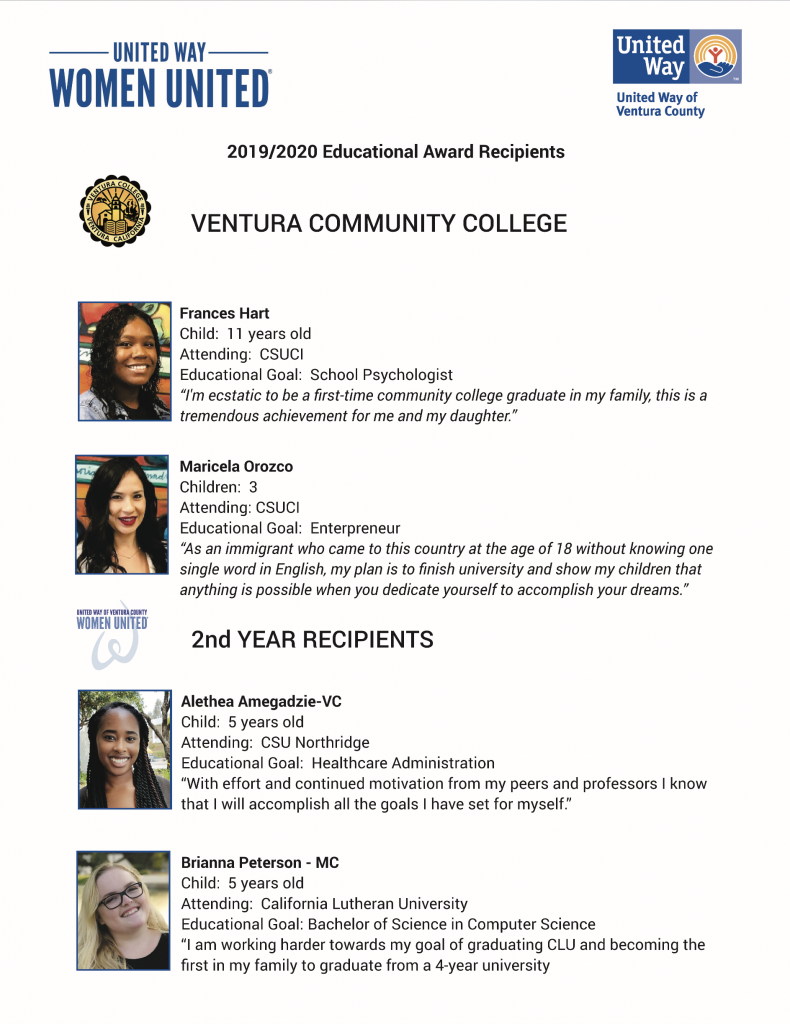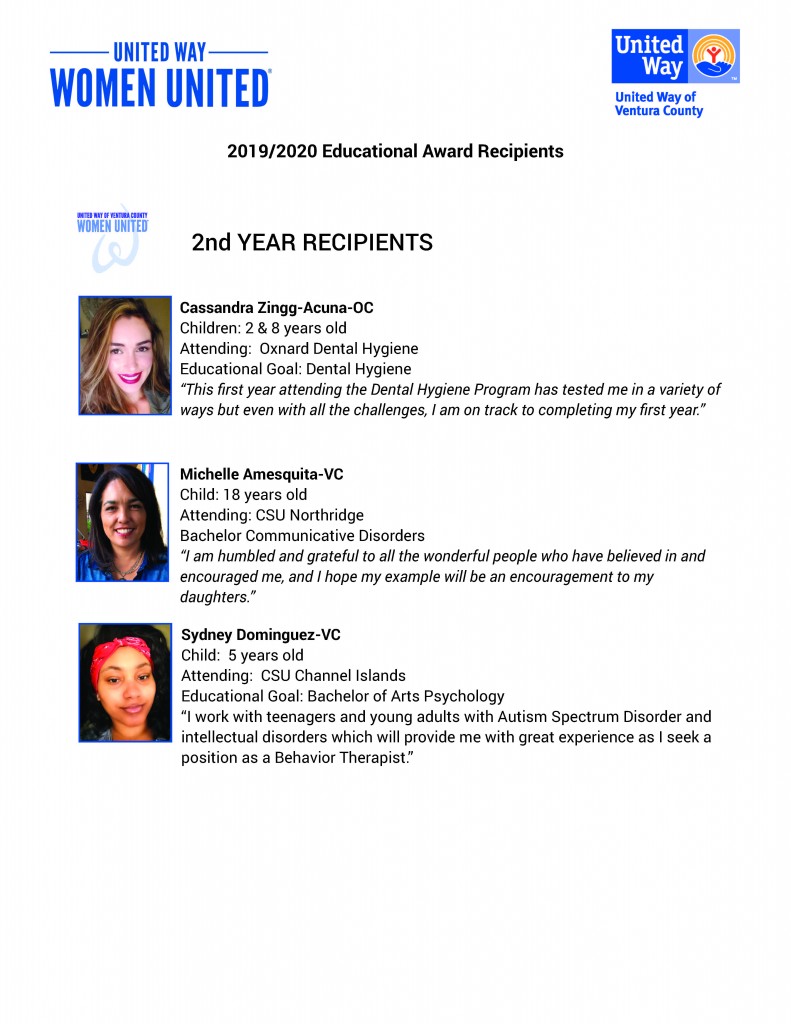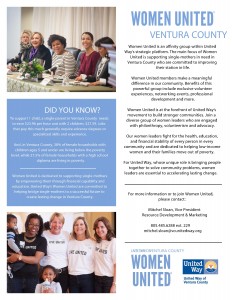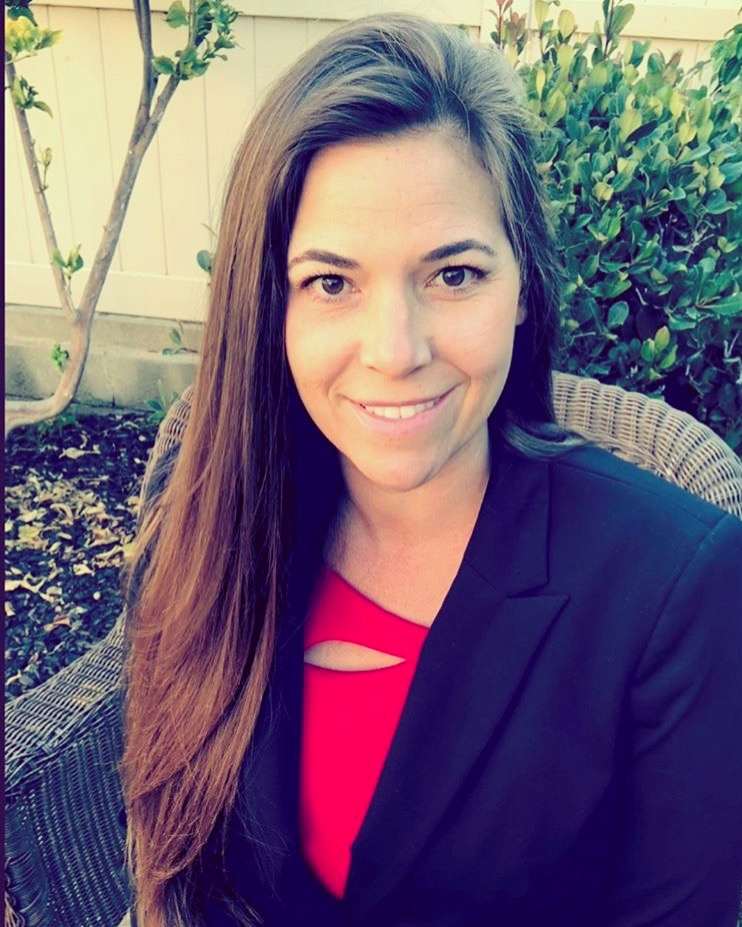 Sierra Gutierrez,
Women United Chair
Eastern Regional Director
Premier America Credit Union