GradNation Summit 2023
To Increase the high school graduation rate in Ventura County with the support of the community and family engagement
The GradNation Summit held annually in South Oxnard is designed to prepare parents and their middle school student for the transition to high school and to inform and connect them to available resources and opportunities with the goal of keeping students on track for high school graduation.
The 2023 summit held at Blackstock Junior High School was attended by approximately 100 middle school parents and their students.  The theme "Student Success – You Make It Happen – College and Beyond" was designed to provide parents with information and the tools to keep their student on track for high school graduation.  Sessions in English and Spanish were offered on topics including: High School Career Education Pathways and Academies, Importance of Parent Engagement in High School, Achieving Wellbeing and Resilience to Reduce Stress, and How to Manage College Costs.  A Resource Fair with representatives from over 20 community-based organizations, county agencies, colleges and universities concluded the summit.
One hundred percent of parents responding to the summit survey indicated "they better understood how to help their student be successful," with 95% indicating they were better able to set goals for high school for their child.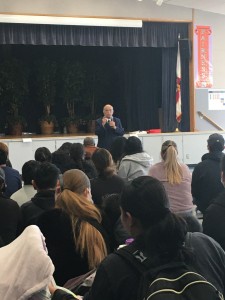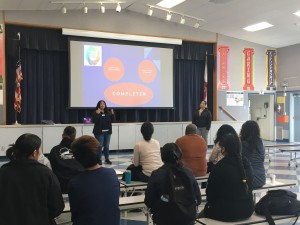 Sponsor