Free Tax Preparation & EITC
Earn It! Keep It! Save It! VITA Program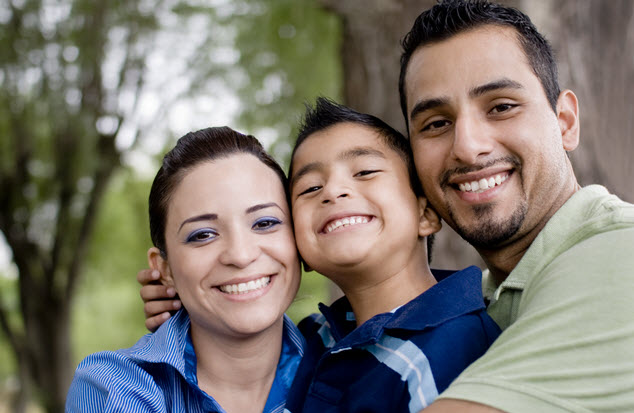 Households earning up to $57,000 are eligible to use the free services of a VITA site.
Tax preparation begins February 1, 2022 and continues through April 30, 2022
Tax returns are prepared by trained volunteers certified by the IRS
Taxpayers who have not been able to schedule an appointment for tax preparation should file an extension at www.irs.gov
VITA sites will continue preparing returns through April 30.
Filers who do not have a tax liability do not need to meet the April 18th filing date.
A limited number of walk-ins may be accepted if spaces open due to canceled appointments but there is no guarantee that the return can be prepared 
Documents needed to prepare return:
W-2
Copy of Social Security Card or ITIN for each family member
Copy of all 1099 forms for other income
Copy of picture ID for the taxpayer and spouse, if applicable
Copy of Form 1095-A and Form 3895 (state form) for Covered CA, if applicable
Child Care provider information: Name, Address, and Tax ID, if available
Canceled check for direct deposit of tax refund
Copy of 2020 Tax return – pages 1 & 2, and Schedules 1, 2 & 3, if applicable
Letter 6419 – 2021 Advance CTC received, if applicable
Please, copies only, no original documents.
IN-PERSON – Tax preparation locations – you must schedule an appointment by visiting www.MyFreeTaxes.org for a self-appointment setting. Due to COVID-19 and social distancing requirements and limited space at the VITA sites we ask that only the tax filer(s) attend the appointment and not any additional family members. If filing a joint return both filers need to be present.
Some locations will not open until mid-February.
East County Community Service Center – 2900 N. Madera Road, Simi Valley
Many Mansions Hillcrest Villas – 2726 E. Hillcrest Drive, Thousand Oaks
Oxnard College – 4000 S. Rose Avenue, Oxnard
United Way of Ventura County – 702 County Square Drive, Ste. 100, Ventura
Ventura Community Service Center – 4651 Telephone Road, #200, Ventura
VIRTUAL – to file your return, visit GetYourRefund.org/vcunitedway. You must be able to upload, download and print documents in order to use. You will be contacted by a tax preparation volunteer.
DROP-OFF – For assistance completing your taxes without an appointment, drop off an envelope with copies of your tax documents at the front desk or in the secure mailbox at one of the following locations:
Ventura Community Service Center – 4651 Telephone Road, #200, Ventura
Oxnard America's Job Center – 2901 N. Ventura Rd., Oxnard
Lobby hours are 8:30 am to 5 pm
Secure mailboxes available 24/7
In addition to the forms listed above the following Forms are Needed with Drop-Off:
Selfie of taxpayer holding picture ID to verify identity
The last day drop-offs will be accepted is April 12th
MyFreeTaxes
If your household earned $73,000 or less in 2021, one option for those with a simple return, (for example, a single filer with up to two W-2's) you may file your taxes online for free at www.MyFreeTaxes.org.
*A household includes all individuals listed on your tax return.
What is the Earned Income Tax Credit (EITC)
The Earned Income Tax Credit (EITC) is a tax credit for low- to moderate-income working families and individuals. The EITC can help you reduce your tax liability and, in many cases, put money in your pocket.
To qualify for the EITC, you must have worked during at least part of 2021 and meet certain income requirements.
You must file your taxes to receive the EITC, even if you did not earn enough money to be required to file.
The EITC benefit is retroactive for three years, so review whether you filed for the EITC in recent years. If you meet the eligibility requirements and have not filed for the previous three years you may be entitled to an even larger refund check!
Who Qualifies for CalEITC and Young Child Tax Credit?
If you have low income and work, you may qualify for CalEITC. This credit gives you a refund or reduces your tax owed.
If you meet the CalEITC requirement and have a child younger than 6 years old all of the 2021 tax year, you may also qualify for the Young Child Tax Credit. The maximum filers may receive is $1,000 per family.
Together, these state credits can put hundreds or even thousands of dollars in your pocket. Filing your state tax return is required to claim both of these credits.
Check if you qualify for CalEITC
You may qualify for CalEITC if:
You're at least 18 years old.
You have earned income within certain limits.
The amount of CalEITC you may get depends on your income and family size.
You must:
Have taxable earned income.
Have a valid Social Security Number or ITIN for you, your spouse, or any qualifying children.
File jointly if married.
Have lived in California for more than 6 months in 2021.
Cannot be claimed as a dependent on someone else's tax return
Sources of earned income
Income can be from:
W-2 wages.
Self-employment.
Salaries, tips.
Other employee wages subject to California withholding.
What you'll get
Review the chart below to see how much you may get when you file your tax year 2021 return. The following income guidelines for the 2021 Tax Year will help you determine if you may be eligible for CalEITC. The threshold is based on tax year 2021 AGI (Adjusted Gross Income) limits.
HOW MUCH CAN I RECEIVE FROM CALEITC?
2021 CalEITC credit
Number of qualifying children
California maximum income
CalEITC (up to)
IRS EITC (up to)
None
$30,000
$255
$1502
1
$30,000
$1,698
$3,618
2
$30,000
$2,809
$5,980
3 or more
$30,000
$3,160
$6,728
CalEITC Calculator – https://www.caleitc4me.org/
Will this affect my government benefits?
Participation in free tax preparation or any other additional services will not impact CalWORKS, CalFRESH, or Medi-Cal benefits.
For more information, call 805.485.6288, x226.