Free Tax Preparation & EITC
COVID-19 UPDATE
Due to the recent developments with the COVID-19 pandemic, all free tax prep appointments are postponed until further notice. Of particular importance to us is to protect those individuals most vulnerable and limit the spread of the virus. We can ensure community health and safety by helping to flatten the curve of exposure while adhering to the social distancing requirements. Since it is problematic to prepare a tax return for a client while maintaining a distance of at least six-feet between the preparer and the client, we feel tax sites cannot operate safely at this time.
Franchise Tax Board and Internal Revenue Service have been consulted and support this decision.
Please note that both the federal and state deadline to pay and file has been extended to July 15, 2020.
Our hope is that conditions will change allowing sites to begin to re-open.
We are committed to ensuring eligible workers in California are able to file a tax return and get the refund they've earned free of charge. However, we also want to make sure we're protecting the health and safety of the communities where we work.
One option for those with a simple return, (for example, single filer with up to two W-2s) is to complete your tax filing online at https://www.myfreetaxes.org/online.
Thank you for your understanding during this unprecedented tax season. Please stay safe and healthy.
Economic Impact Payments
What you need to know:
$1,200* FOR INDIVIDUALS
Eligible individuals with adjusted gross income up to $75,000 will
automatically receive the full $1,200 payment.
$2,400 FOR MARRIED COUPLES
Eligible married couples filing a joint return with adjusted gross income up
to $150,000 will automatically receive the full $2,400 payment.
$500* PER CHILD
Parents also get $500 for each eligible child under 17.
AUTOMATIC PAYMENTS
Most taxpayers don't need to take any extra steps to receive a payment. The IRS will use information from a taxpayer's 2019 tax return if they've filed it, or their 2018 tax return, if they haven't.
The vast majority of people do not need to take any action. The IRS will calculate and automatically send the economic impact payments to those eligible.
*The economic impact payment will be deposited directly into the same bank account reflected on the return filed.
*Anyone with a tax filing obligation who has not yet filed a tax return for 2018 or 2019 should file as soon as they can to receive an economic impact payment.
*Income Limits Apply
LEARN MORE & STAY UPDATED: www.IRS.gov/coronavirus
Earn It! Keep It! Save It! VITA Program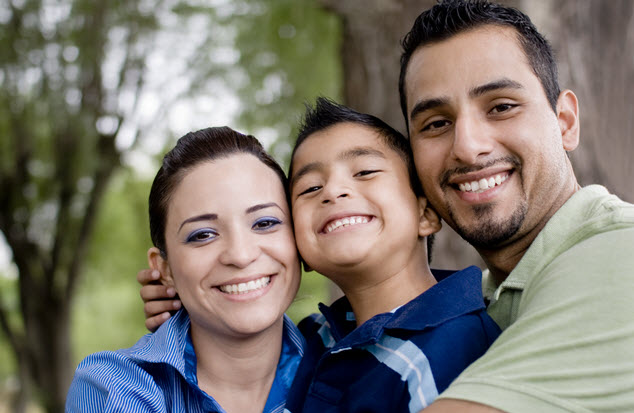 Households earning up to $56,000 are eligible to use the free services of a VITA site.
Tax returns are prepared and filed by trained volunteer tax preparers.
Call 2-1-1 to see if you qualify and make an appointment at a site near you.
If your household earned $66,000 or less in 2019, you may file your taxes for free at www.MyFreeTaxes.org.
*A household includes all individuals listed on your tax return.
What is the Earned Income Tax Credit (EITC)
The Earned Income Tax Credit (EITC) is a tax credit for low- to moderate-income working families and individuals. The EITC can help you reduce your tax liability and, in many cases, put money in your pocket.
To qualify for the EITC, you must have worked during at least part of 2019 and meet certain income requirements.
You must file your taxes to receive the EITC, even if you did not earn enough money to be required to file.
The EITC benefit is retroactive for three years, so review whether you filed for the EITC in recent years. If you meet the eligibility requirements and have not filed for the previous three years you may be entitled to an even larger refund check!
Who Qualifies for CalEITC?
If you have low income and work, you may qualify for CalEITC. This credit gives you a refund or reduces your tax owed.
If you meet the CalEITC requirement and have a child under the age of 6 by the end of the tax year, you may also qualify for the new Young Child Tax Credit. The maximum filers may receive is $1,000 per family.
Together, these state credits can put hundreds or even thousands of dollars in your pocket. Filing your state tax return is required to claim both of these credits.
Check if you qualify for CalEITC
You may qualify for CalEITC if:
You're at least 18 years old.
You have earned income within certain limits.
The amount of CalEITC you may get depends on your income and family size.
You must:
Have taxable earned income.
Have a valid Social Security Number for you, your spouse, or any qualifying children.
File jointly if married.
Live in California for more than half the year.
Sources of earned income
Income can be from:
W-2 wages.
Self-employment.
Salaries, tips.
Other employee wages subject to California withholding.
What you'll get
Review the chart below to see how much you may get when you file your tax year 2019 return. The following income guidelines for the 2019 Tax Year will help you determine if you may be eligible for CalEITC. The threshold is based on tax year 2019 AGI (Adjusted Gross Income) limits.
HOW MUCH CAN I RECEIVE FROM CALEITC?
2019 CalEITC credit
Number of qualifying children
California maximum income
CalEITC (up to)
IRS EITC (up to)
None
$30,000
$240
$529
1
$30,000
$1,605
$3,526
2
$30,000
$2,651
$5,828
3 or more
$30,000
$2,982
$6,557
CalEITC Calculator – https://www.caleitc4me.org/
Will this Affect my Government Benefits?
Participation in free tax preparation or any other additional services will not impact CalWORKS, CalFRESH, or Medi-Cal benefits.
To schedule an appointment at a VITA site, please call 211.