United to End Homelessness Virtual Symposium
UPDATE: This event has concluded. To learn more about our United to End Homelessness Initiative or to watch the recorded panel, please visit the website we have created exclusively to cover this initiate. https://www.unitedtoendhomelessnessvc.org/
Join us on April 9, 2021, from 9-11 a.m. for this important and necessary discussion on homelessness as part of United Way of Ventura County's initiative to unite to end homelessness.
Author and Pulitzer Prize Winner, Dr. Matthew Desmond, will graciously join us and kick off this symposium as the keynote speaker. Following a Q&A session with Dr. Desmond, Henry Dubroff, editor of the Pacific Coast Business Times (PCBT), will moderate a local panel of experts to continue the conversation.
Panelists include: Julia Brownley, U.S. representative (CA-26); Mike Powers, CEO, County of Ventura; Henry Stern, California state senator (SD-27); Nancy Grygiel, senior vice president and chief compliance officer, Amgen; Emilio Ramirez, housing director, City of Oxnard; and Amy Duganne, director, homelessness initiatives, United Way of Ventura County.
While many virtual events have the ability to be recorded for future viewing, United Way of Ventura County stresses that this is a one-time live event in which Desmond's portion will not be recorded. General admission event tickets are $25, and a limited number of premium tickets, which include an autographed copy of "Evicted," are available for $100.
All tickets can be purchased at https://www.tickettailor.com/events/unitedway/504790
This is a one-time opportunity to hear Dr. Desmond speak as his portion of the event will not be recorded, so you don't want to miss it!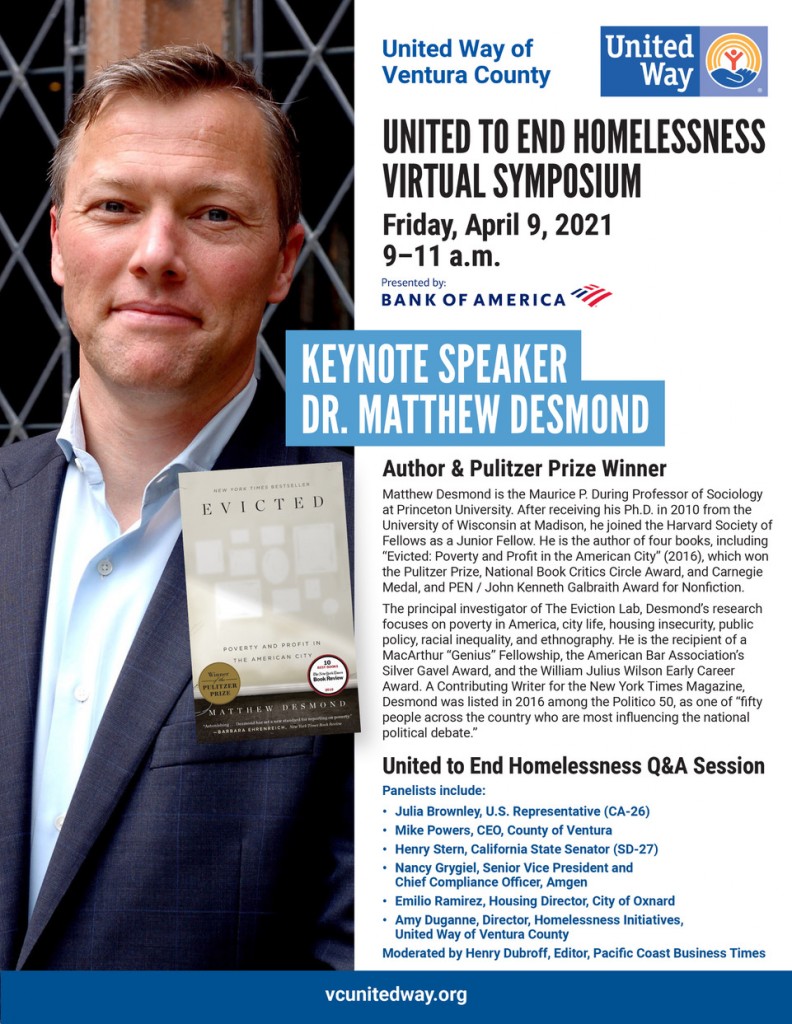 Sponsorship Information
For sponsorship information, please download our sponsorship form. If you have any questions related to sponsorship opportunities, contact Mitchel Sloan at (805) 485-6288, ext 229 or at mitchel.sloan@vcunitedway.org
Presenting Sponsor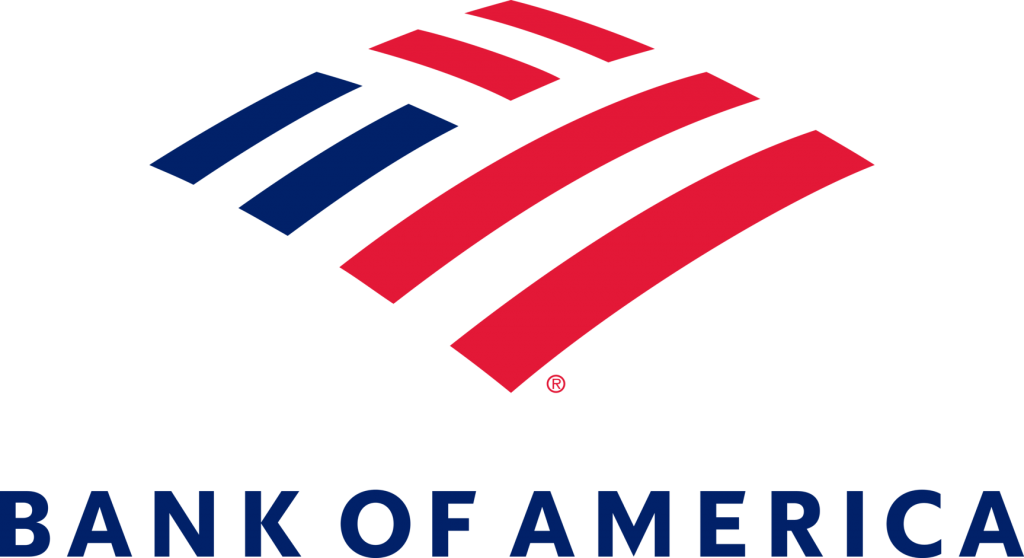 Ambassador Sponsor

Champion Sponsors


Bill and Elise Kearney