WHAT WE DO
United Way of Ventura County focuses on addressing the underlying causes of community issues in the areas of Education, Income and Health. We support services and programs that are not just 'stop gap' measures, but ultimately ones that create lasting change.
GradNation Summit
Calendar

REGISTER AND PARTICIPATE IN THE EVENT: Start your own LIVE UNITED team and make your Santa to the Sea Half Marathon, 2 Person Relay or 5K more meaningful by going the distance for United Way of Ventura County. Register for this year's Santa to the Sea HERE.
Villa Victoria
3730 Gum Tree St. Oxnard, CA 93036
4 Volunteers needed per event
Time: 5:30-7:30pm
Dates: third Wednesday – 08/17
Villa Cesar Chavez 5559 Salvador Dr, Oxnard CA 93033
3 Volunteers needed
Time 9:30-11:30am – 08/13 , 09/10 , 10/08 , 11/12 , 09/21 , 10/19, 11/16
TWITTER FEED
Text the keyword to UWVC to 41444 to donate $10.00 to United Way today!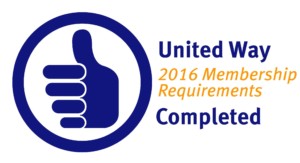 Save The Date: September, 17th. 2016 9-12PM.
2016 Spirit Awards Gala Sponsors